---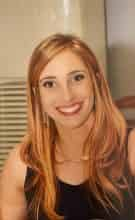 The Wonders of Siena
Siena Walking Tour
Age:
28
Nationality:
&nbspItaly
Specialization:
history of art
Book Private Tour
Overview
Are you ready to immerse yourself in this fascinating, characteristic and architectural city? Follow me on this guided tour to discover the magnificent Siena. We will walk through the streets of the center, the narrow streets that connect to Piazza del Campo, famous for its Palio, we will go into the magnificent Siena Cathedral, where artists of great caliber worked and why not maybe we will stop to taste some typical local dishes. Do you know the Ricciarelli family? They are delicious. What are you waiting for! Spend an unforgettable day in the cradle of Tuscany and go home with an unforgettable experience. More info
Sites included
Piazza del Campo
Duomo di Siena
Palazzo Pubblico
Torre del Mangia
Fonte Gaia
Libreria Piccolomini
Pinacoteca Nazionale
Facciatone
Porta Camollia
Piazza del Mercato
Porta Romana
Museo Civico
Entrance tickets are NOT included in the booking, unless it is made explicit in under the heading "Services included". For some sites booking is obligatory. Consult Ticket Info for further information.
Languages
This tour is available in the folloewing langauges:
Duration of the tour
Tour estimated duration ist
3 hours
Departure times
This tour is available to start at the following times:
Prices
From 1 to 3 people:

€0.10

From 4 to 6 people:

€0.30

From 7 to 10 people:

€0.60

From 11 to 20 people:

€1.00
There are no reviews for this tour. Be the first to attend to it and leave a feedback.